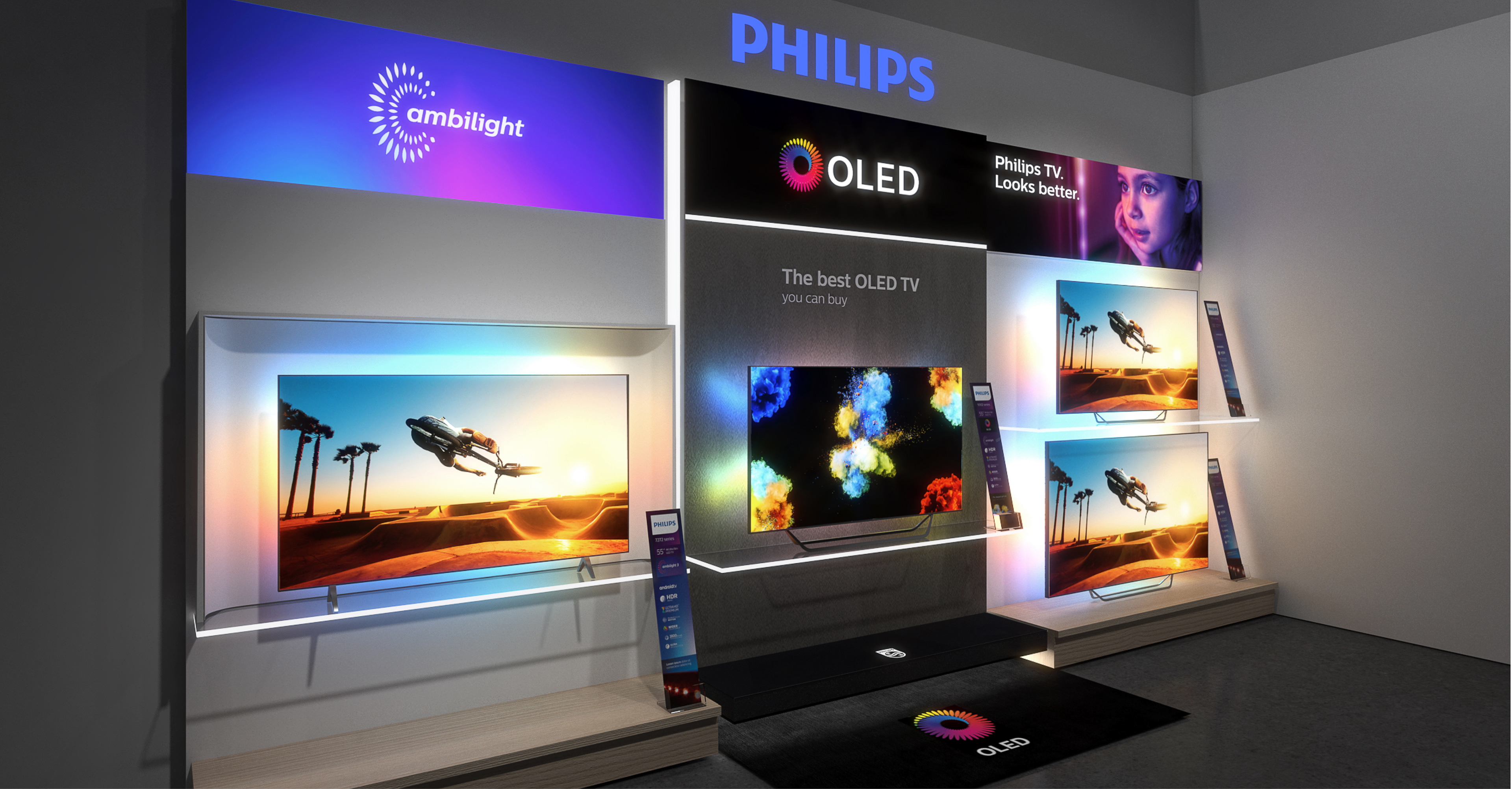 Taking centre stage - TP Vision
A concept built on performance with focus on technology and design. Bringing drama with immersive VR activations and other interactive features, allowing you to experience Ambilight and Hue lighting in the home, as well as explore the lifelike picture perfection of P5 processing technology. This modular retail concept was introduced globally and featured at IFA and various launch events. 
Retail design, visualisation, implementation and project management at The Shopper Agency. 
​​​​​​​