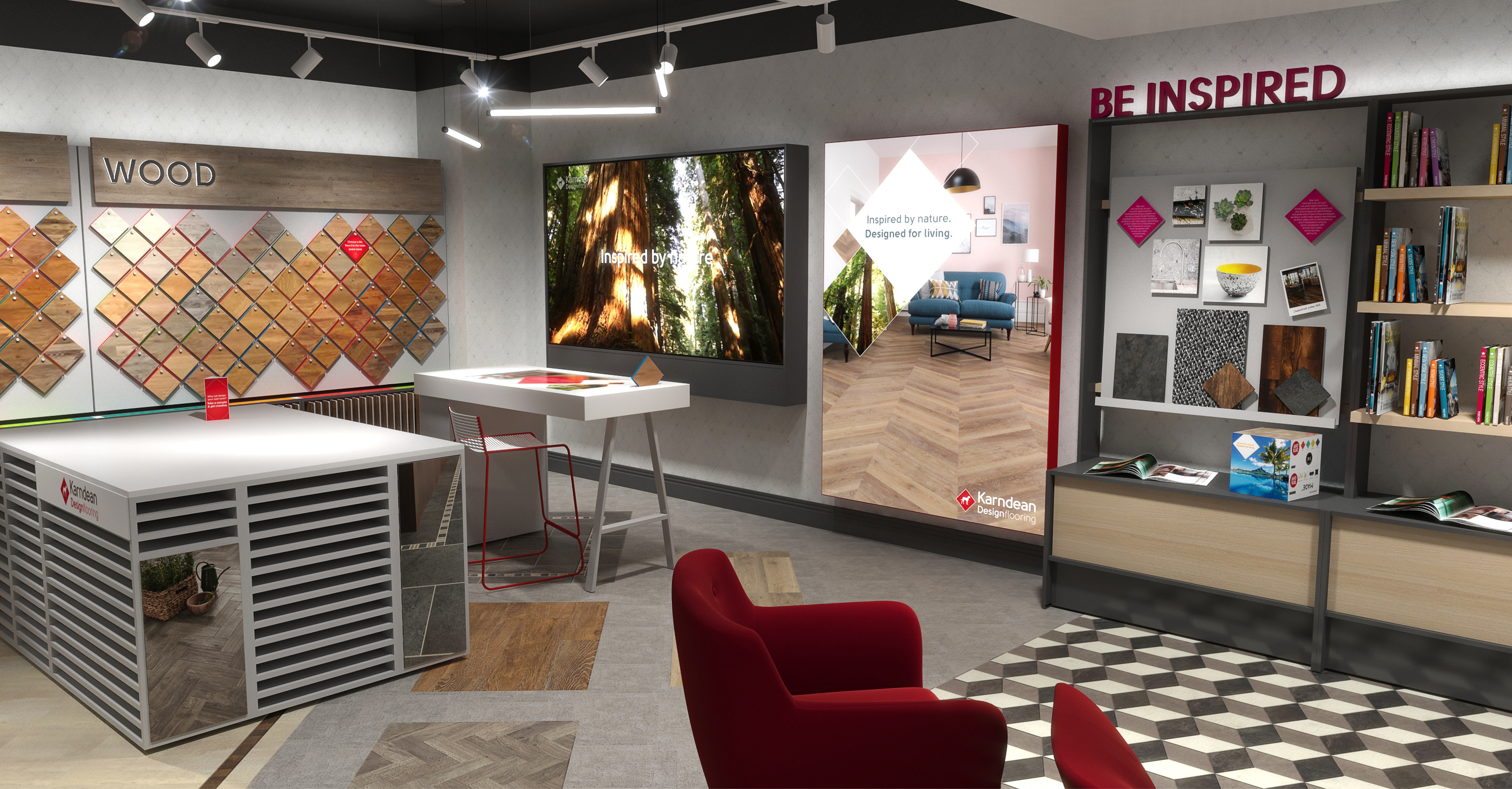 A retail experience based on understanding purchasing decisions to support customers in choosing the right flooring for their home. Each stage of the journey promotes inspiration and personalisation in a way that is seamless and human.  
The retail concept is built around three key principles: I
nspire, Explore and Define.
Inspire - A space to discover trends and style inspiration, the 
beginning of the journey.
Explore - View the entire range of finishes on tactile swatch walls then explore in detail the style and type of flooring via the interactive tables.
Define
- Design your floor using the physical sample library.
Retail design, visualisation, implementation and project management at The Shopper Agency.